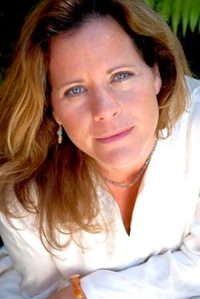 About Aleya...
Aleya is a sound healer, energetic practitioner, Minister in the state of California, Doctor of Oriental Medicine in New Mexico, and a Licensed Acupuncturist in Colorado. She has been an alternative healer for 20 years. She has helped thousands of people with her tools, meditations, energy balancing sessions, and her incredible music.
The Cups of Consciousness® Story...
Over the last 20 years I have developed a formula to manifest intentions, clear blocks, and move into greater happiness. After using this specific technique on myself for 3 years I manifested my beloved partner, watched my business skyrocket, found the perfect home, and created a life free of fear and worry.
After 3 years of refining and proving the formula on myself, I began sharing it with others. I quickly realized I'd found a way to help others release their blocks, access their highest potential, and find a deep inner peace and calm.
Ever since I started conducting private energy-therapy sessions on a weekly basis 20 years ago, several of my clients would call me up between sessions when they were in crisis. They were usually looking for answers to an immediate or urgent stress in their life that was draining them of their concentration, their confidence or their certainty of being "on the right path" with the decisions they were facing.
And while I'm dedicated to helping each and every one of the people I connect with for anything they need, there are times when I'm simply not available on demand during everyone else's schedule, in all time zones. So to be there for people the best way I knew how, I began recording tools exclusively for my clients to start using during their day. These recordings were designed to continue to hold them, support them and educate them between sessions.
My whole intention is to give you the tools and teach you how to use them yourself, so that you don't need me anymore.
Most of my clients continue to work with me in my private practice for 2-3 years, finding themselves so completely centered and solid in their thinking that they go their own way after that time.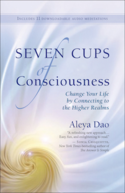 Aleya's debut book was released September 15th, 2015 by New World Library.
Tall Cup of Consciousness Free Trial
Listen to a TALL Cup Energy Balancing Session for free!
Privacy Policy: We never share your email address with anyone, ever.
The Daily Cups of Consciousness are 7 minute meditations delivered via email 1, 3, or 5 times a week. $15 a month.
The Tall Cups of Consciousness are 1 hour long live tele-video energy balancing sessions, every 3 weeks. $15 for a recurring subscription.
You will receive an email with your sample TALL Cups session as soon as you fill out the box above.
What Others Have Said...
POWERFUL, YET GENTLE!
Thank you, Aleya. I am so grateful for your work. Since beginning the Daily Cups in February, 2011, I have found a flow to my life that was much needed. I look forward to the meditations every day. They are powerful, yet gentle, and so perfectly tuned for the moment. They are truly beautiful and I am constantly amazed and inspired by the other-worldliness of them. Thank you again. - Cheryl

I WANT TO O.D. ON CUPS OF CONSCIOUSNESS
I have been a customer of Aleya's for a few years and have found her meditations very helpful. I have purchased several offerings and listen to them throughout the day instead of music. The positive messages are incredible. Truly, it is impossible to OD on the love and light Aleya is sending, but it's a good challenge to try :->
I get her Daily Meditations as well as her monthly call sessions and they are well worth it. I have friends that do this kind of work, but no one does it like Aleya. The meditations have helped me so much.
I encourage anyone having doubts to complete a trial week before discounting the work. You will be so glad you did! Aleya gives you free trials and meditations at a nominal fee. I strongly encourage you to try them and keep working with them.
I needed a lot of work. With diligence, I am seeing the meditations and Daily Cups are MAJORLY helping. I have been unemployed for a long time and was losing hope. I started her meditations and putting my learning into my practice on a daily basis. I see things changing and for the better. Thank you Aleya for all you do! - Donna

Dear Aleya, Your information is having a profound effect on me. I feel like an energetic roto-rooter is literally ripping through issues I have been diligently addressing, praying about, and trying to heal alone and with the assistance of various healers for many years, with little to no success. I am experiencing these misalignment's, unhealthy belief systems and the accompanying lower frequency emotions leaving and the resistance of letting in these new aligned frequencies like an intense tornado, hahaha. Very scary and intense but very exciting and exhilarating! Trust issues and co-dependence especially with men are big ones for me, and so far the free You-Tube lectures and the daily and Tall Cups meditations are working literally like dynamite! I am so grateful you are sharing your work and I am looking forward to exploring more of myself with the help of this information! I want to thank you for keeping this information financially accessible for single moms like me!! With much gratitude! - Pam B.

Feel soothed, happy, calm, clear, and peaceful just by listening.